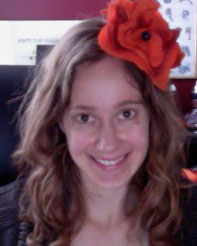 I'm lucky to have been raised in a household of artistic cheerleaders. I was encouraged to draw at a very young age and in high school it was a gift of acrylic paints and canvas that jump started my love of creating art. I pursued the arts in college with a BFA in industrial design at Carnegie Mellon University and a concentration in calligraphy. After graduation I continued to get my fingers inky as a designer and calligrapher at a stationery company and then continuing on to begin my own business of hand illustrating wedding portraits and marriage documents.
I draw botanicals because I love the idea of being surrounded by plants but I've never been incredibly successful at growing them. Illustrating them in ink keeps them permanent and prominent around me. Drawing the contours that exist in their leaves and fronds is also immensely therapeutic. As an artist, graduate student and mother of small children, I make sure to find time in my week to recharge, which includes spending an hour or two alone with my sketchbook, cup of coffee, and collection of Micron pens.
When I'm not in the studio or sketching space, I'm feeding my creative mind by playing the banjo. And when I'm not doing those things I'm finding joy frolicking with my family: a supportive, creative husband who tends to an actual garden of real life succulents, and three beautiful, inquisitive children.